Ruggedly Built by Orthman
Screw Conveyors
Using a standard set of parts, means our screw conveyor systems are economical and easy to maintain. Easily configurable for various inclines and multiple discharge locations. Components can also be constructed from a variety of materials, including sanitary options. sanitary construction and constructed for a variety of materials. Shaftless screw conveyors are also available with no hanger bearing required.
Dilute, Dense, Semi-Dense
Pneumatic Conveying
Pneumatic conveying provides a cost-effective way to convey powdered and bulk materials easily with very little loss. Industries where pneumatics are used include: Food and Beverage, Pet Food, Chemicals and Detergents, Renewables and Specialist Materials. Pneumatic conveying systems can be designed around existing equipment, allowing flexibility not offered by mechanical conveying. Systems are fully enclosed. Pneumatic conveying systems can be easier and more cost effective to maintain.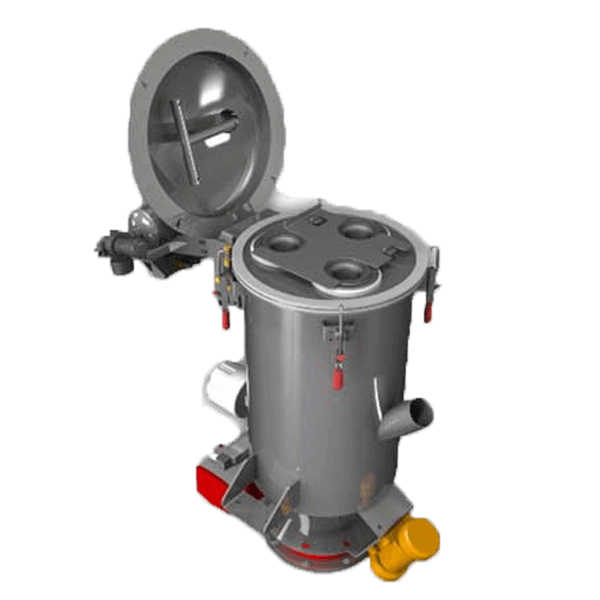 Fluidized Conveyors
Fluidized Conveying equipment is meant to transport materials that can be fluidized by aeration, such as cement, fly ash, alumina, and more. Sometimes referred to as air slides or aeration conveyors, they are optimal for fluidized transport. Once fluidized, these materials will flow readily along an incline and can be transported without the need for mechanical assistance. Fluidized bin bottoms, turn-boxes, diverters, fans, and blowers complete the family of products offered to move your product from storage.
Economical Option For Conveying
Flexible Screw Conveyors
Flexible screw conveyors are an economical solution for conveying powders, pellets, flakes and many other bulk materials. Fewer components minimize maintenance costs. Simple operation of the screw rotating inside a fixed tube keeps costs low and reliability high. Easy disassembly for cleaning, maintenance and product changeover.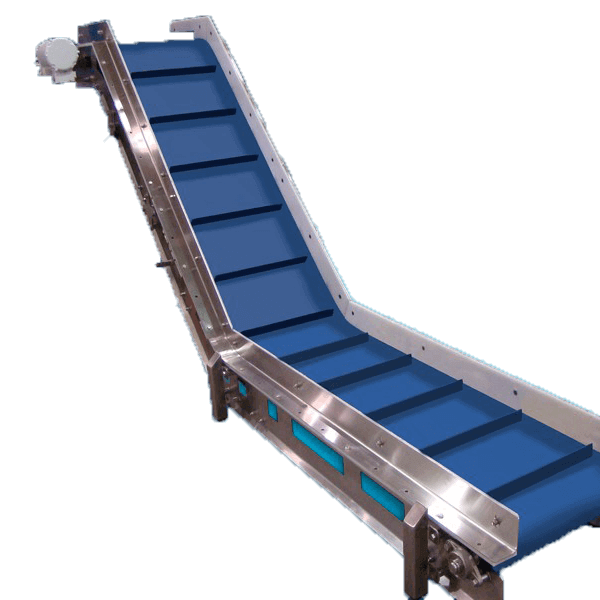 Highly Cleanable from Triton
Food Conveyors
A full line of conveyors engineered with the food industry in mind. Easily customizable with options for: food-safe plastic construction, stainless steel, sanitary washdown and many more food-safe options. Installations in bakery, meat, poultry, dairy, seafood, confectionery, and ready-to-eat food products. We can provide a selection of: food-safe belt conveyors, roller conveyors, wire mesh conveyors, and tabletop chain conveyors.
What other types of conveyors do you work with?
BUCKET ELEVATORS
Bucket Elevators are designed to move flowing powders and bulk solids vertically with reliability and precision. We can use specialized buckets or cups for your specific product. Centrifugal bucket elevators and continuous bucket elevators are available. Centrifugal bucket elevators are most commonly used to convey free-flowing, powdered bulk solids such as grains, animal feed, sand, minerals, sugar, aggregates, chemicals and more. Continuous bucket elevators are used to handle brittle or fragile materials because they can minimize product damage.
BELT CONVEYORS
Belt conveyors are perfect for a wide range of applications because of their reliability, versatility and range of capacities. Materials handled can range from fine powders to large aggregate. Perfect for mining and quarrying, heavy production, agriculture and food applications.
We can provide belt conveyors with a variety of options, including: truss frame, U-trough, totally enclosed and more. Belt cleaners, flanged inlet load hoppers, covers, and drip pans can also be added to most conveyors. of belt conveyor systems as well as years of experience in materials handling to meet your exact needs. We look forward to providing you with years of trouble-free operation.